Camille Becht's signature massage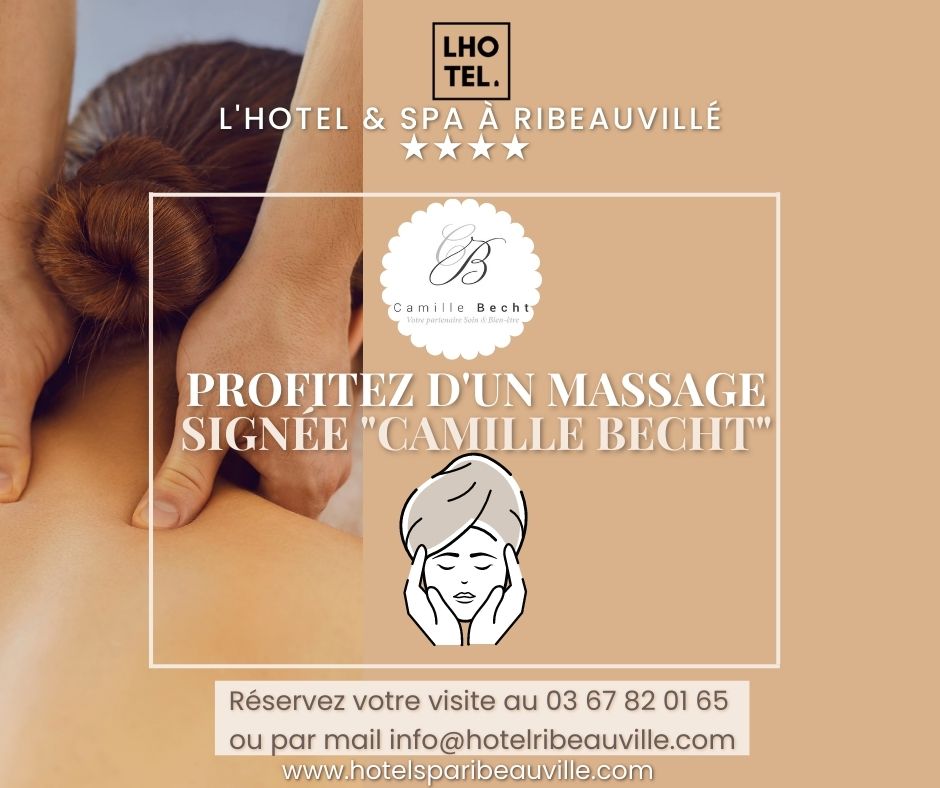 During your stay at the Ribeauvillé Hotel and Spa, enjoy a massage by "Camille Becht" in your room.
For your complete well-being, we suggest you get a massage by a practitioner from the renowned Alsatian company Camille Becht. Created 10 years ago following a trip to England, "Camille Becht" has become a reference in the world of relaxation and well-being.
In this massage you will find the firmness, the character, the delicacy and the refinement of our dear Alsace. Through this emblematic journey, find awareness and abandon. Thanks to a wave of tonic and soothing movements, the signature massage will surprise you.
The service is performed in a suite of the Hotel & Spa from Monday to Saturday. You can book by calling us on +33 3 67 82 01 65 or by email info@hotelribeauville.com
« Visit an Aslatian Wine Cellar
Visit Sélestat: #1 La Boîte à Lire »