Visit Sélestat: #1 La Boîte à Lire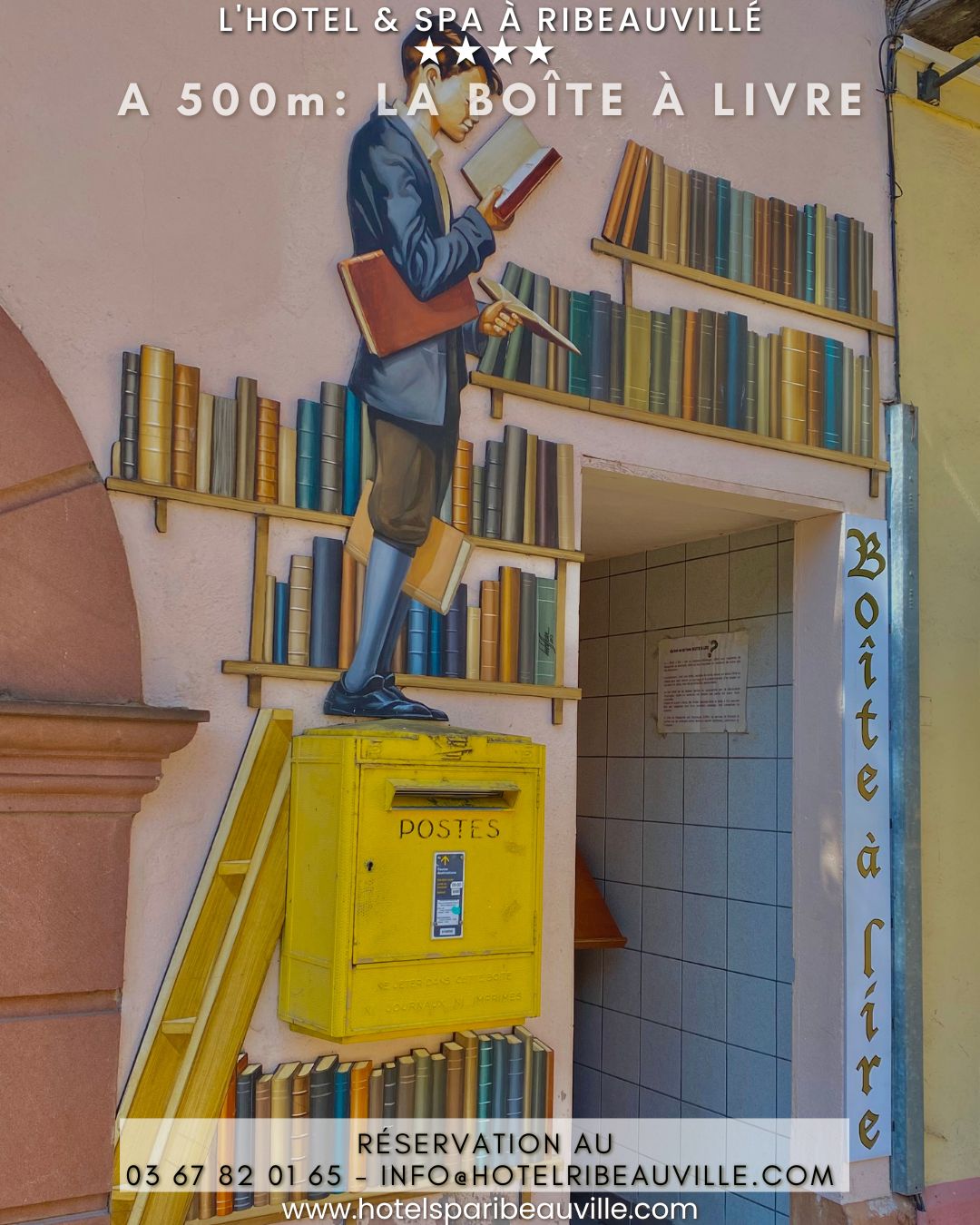 Discover, 500m away from the Hotel & Spa, the reading box.
The "reading box" is a space for exchange, offered to the residents of Ribeauvillé and surroundings, as well as to tourists or visitors. The principle is to put a book, whatever the style (novel, thriller,…) in a box available to all so that it can end up in the hands of someone else.
Free of charge and open to all, the books left in the reading box can either be put back during a next visit, or kept or passed on.
To combine discovery of Alsace, relaxation and comfort, book your room by calling 03 67 82 01 65 or by email info@hotelribeauville.com or on our website www.hotelsparibeauville.com
Categorieën: Tourism
« Camille Becht's signature massage