Visit an Aslatian Wine Cellar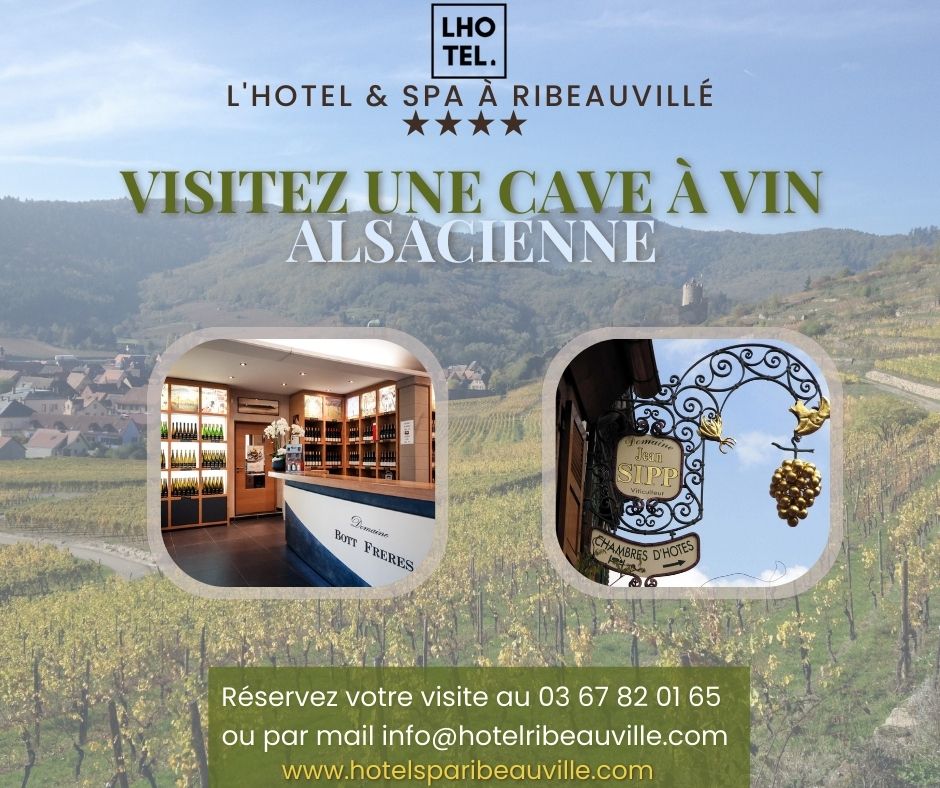 Take advantage of your stay at the Hotel & Spa to experience a unique visit and tasting in an Alsatian wine estate.
Whether you are a wine lover or a connoisseur, come and discover Cellars of wineries in the region to discover all the secrets of Alsace wines. The winegrowers are happy to welcome you and share their passion for wine with you. They are specialised in 7 Alsatian grape varieties: Riesling, Pinot Blanc, Muscat, Sylvaner, Pinot Gris, Pinot Noir, Gewurztraminer.
We promise you a unique encounter and amazing oenological initiations.
When booking your room, take advantage of this remarkable experience by calling us at +33 3 67 82 01 65 or by email info@hotelribeauville.com
Alice Mallet
Categories: blog, services, Tourism, Uncategorized
« A relaxing moment for Father's Day
Camille Becht's signature massage »